Sam Stacey (UKR&I), Mark Farmer (Cast), Anne Kemp OBE (UK BIM Alliance & Atkins), Aurélie Clearaux (Bouygues Bâtiment International), Keith Waller (Construction Innovation Hub), and Geetha Ramakrishnan (TopHat & MG) are just some of the big industry names set to deliver sessions at an exclusive conference at next month's Digital Construction Week.
The two-day thought leadership conference will be held on 16-17 October at ExCeL London as part of the UK's leading exhibition for innovation and technology in the built environment. The full programme was announced today and features more than 20 sessions delivered by expert speakers representing some of the biggest companies in digital construction, including Bentley Systems, Royal HaskoningDHV, BAM Design, STRABAG, Hewlett Packard Enterprise (HPE), BSI, nPlan, and BIMobject.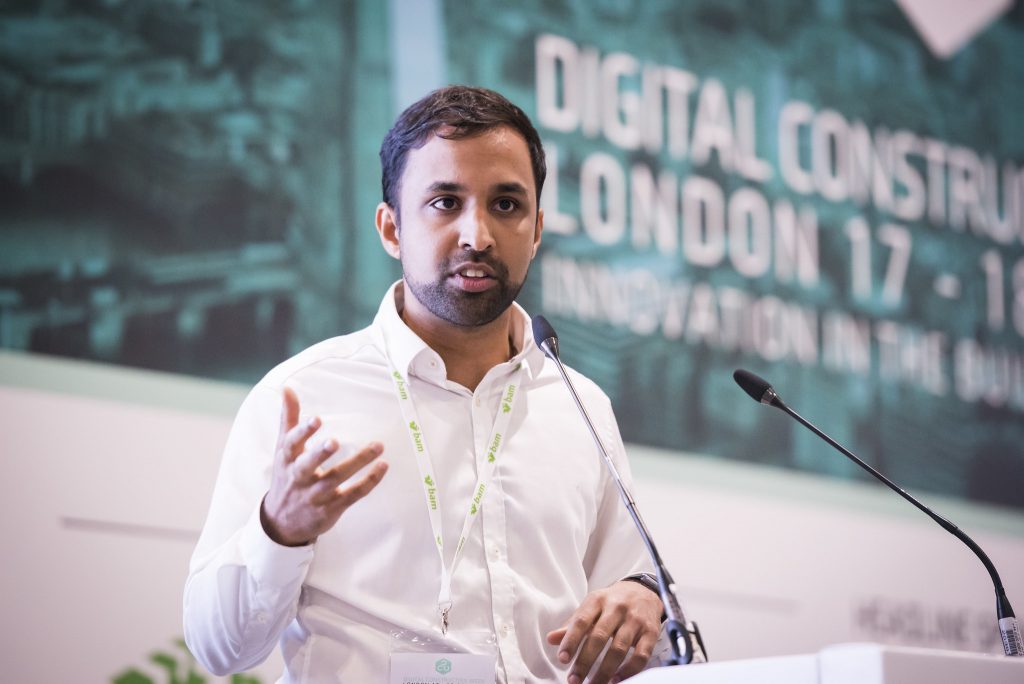 The conference is targeted at senior level decision makers and influencers from across the industry and will be located in a brand new 300-seat auditorium.  The programme features a host of Keynotes, seminars, panels and workshops exploring topics including industry investment and strategy, AI, digital twins, data, modular construction, smart DfMA, digital transformation, and more.

Highlights from the conference programme include:

The Transforming Construction Challenge; Funding Digital Construction with Sam Stacey, challenge director at Transforming Construction, UKR&I – one year on from the launch of the Government's £170m Transforming Construction Challenge, this session will provide an insight into the programme and how it's helping the industry towards a greater use of digital, manufacturing and integrated energy technology approaches when delivering new buildings and infrastructure (9.20am, 16 Oct)

The Transforming Construction Challenge (Panel) chaired by Rosemary Nunn, founder and managing director of I&K, the Innovation and Knowledge Agency, and featuring Sam Stacey (UKR&I), Keith Waller, programme director of Construction Innovation Hub, and Jacqueline Glass, principal investigator of Transforming Construction Network Plus – following on from the opening Keynote session, this panel will give visitors the chance to pose questions to some of the leading figures in the built environment and find out more about this groundbreaking programme (9.40am, 16 Oct)

The Role of Innovation, Technology and People in Assuring Better Quality Outcomes with Mark Farmer, founding director and CEO of Cast – this session will examine the current state of the built environment industry and the challenges that lie ahead, including the critical task of educating key parts of the industry in outcome based thinking and value definitions as part of a wider integrated industrial strategy (10.20am, 16 Oct)
5 Promises of Modular Construction with Aurélie Cleraux, global head of modular construction, global head of innovation and digital transformation at Bouygues Bâtiment International – this session will see Aurélie share some of the expert insights about modular construction techniques that she has gained during her ten years with the Bouygues Group (11.30am, 16 Oct)

The European Contractor's Perspective with Norbert Pralle, head of unit development and innovation at STRABAG/Ed. Züblin AG – this session will offer a European perspective on technology and innovation in the built environment and what the future holds for companies looking to adopt new strategies and business models (9.20am, 17 Oct)

The Road to Digital Twins, Why, What, and How (Panel) chaired by Rosemary Nunn (I&K, the Innovation and Knowledge Agency), and featuring Cristina Savian, digital transformation director at BE-WISE, Dan Rossiter, sector lead (digital transformation) at BSI, Bethan Morgan, honorary research fellow at UCL, and Richard Saxon, associate director at Deploi BIM Strategies – in this session a panel of experts will outline what we mean when we talk about Digital Twins, and discuss the true potential of this technology in the built environment (10.55am, 17 Oct)
To view the full programme, please visit: www.digitalconstructionweek.com/main-stage-programme-2019.